Services for Expatriates and their Families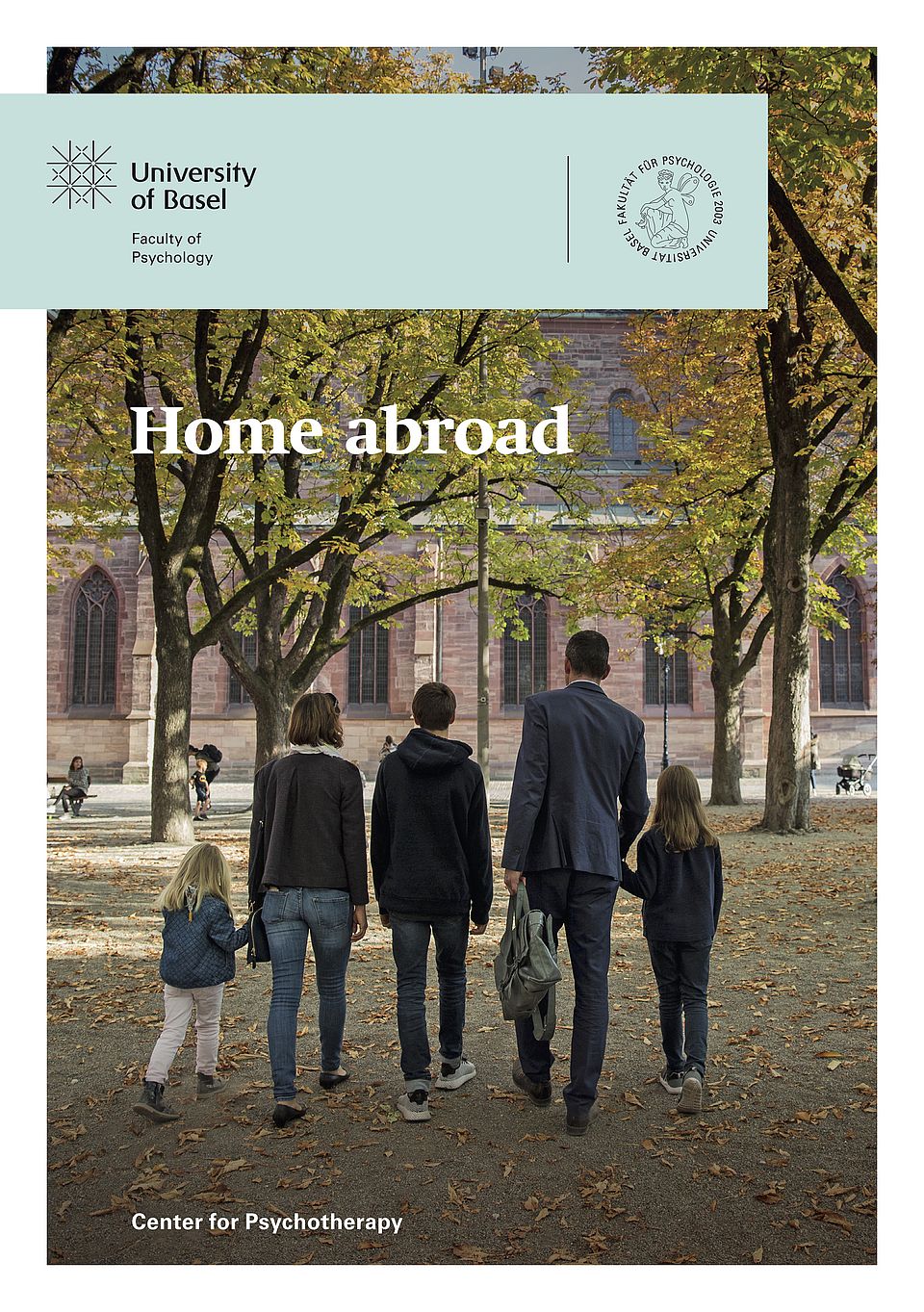 Living within an international community comes with its unique challenges and opportunities. Big life changes can lead to adjustment difficulties and increased stress, which can be particularly demanding in an unfamiliar environment. Being away from home can be especially challenging for children and adolescents, and extra support can ease this transition and reduce ongoing problems.The Center for Psychotherapy at the University of Basel provides opportunities for change and better individual functioning, according to personal goals and values.
We offer evidenced-based interventions and a panel of tools to help fit your needs. We are experienced in delivering professional care in the areas of depression, anxiety, social difficulties, stress management, behavioral problems, eating disorders, and attention deficit hyperactivity disorder.
Our team at the Center for Psychotherapy consists of highly qualified local and international psychotherapists who fully understand the unique challenges and constraints that international expatriates and their families face. We offer ambulant psychotherapy for children, adolescents, adults, and families in native English, French, German and Italian.
Our fee is based on 2% of the monthly gross income of your family and ranges from a minimum of CHF 100 up to a maximum of CHF 200 for individual treatment per 50 minute sessions. Because our services do not include delegated psychotherapy they are not covered by the Swiss basic health insurance (Grundversicherung). Several domestic additional health insurance companies (Zusatzversicherung) bear however a part of the expenses of the psychotherapeutic treatments. Health insurance companies from the adjoining German border region often bear the expenses of a psychological psychotherapy in our centre. More specific requests for information should be made directly with your health insurance company preferably before the first appointment.
If you are looking for comprehensive assessment, treatment or training contact us by email for a first appointment. All inquiries are treated confidentially and without obligation.